ThriveCart Review: The Best Cart Platform In 2023?
Thinking of getting ThriveCart as your shopping cart software? Then you need to read my ThriveCart review first.
Table of Contents
This is my in-depth review of ThriveCart.
And YES, I highly recommend you get ThriveCart if it can work for your online business (which it most likely can if you sell digital or physical products, but you'll find out all the details in this in-depth review + my epic bonus experience).
I wrote this ultimate ThriveCart review and guide to help you understand how ThriveCart works and the exciting things you can achieve with it, including the pros, cons, and much more.
Over the years I've tried many different shopping carts, but nothing comes close to the effectiveness and ease of use ThriveCart provides me and my team.
At the end, you'll have a chance to leave your own opinion of what you think of ThriveCart and this review so stick around for that.
This is an extensive in-depth ThriveCart review, and you'll find the table of contents below for easy navigations to the parts you're most interested in.
Let's get started!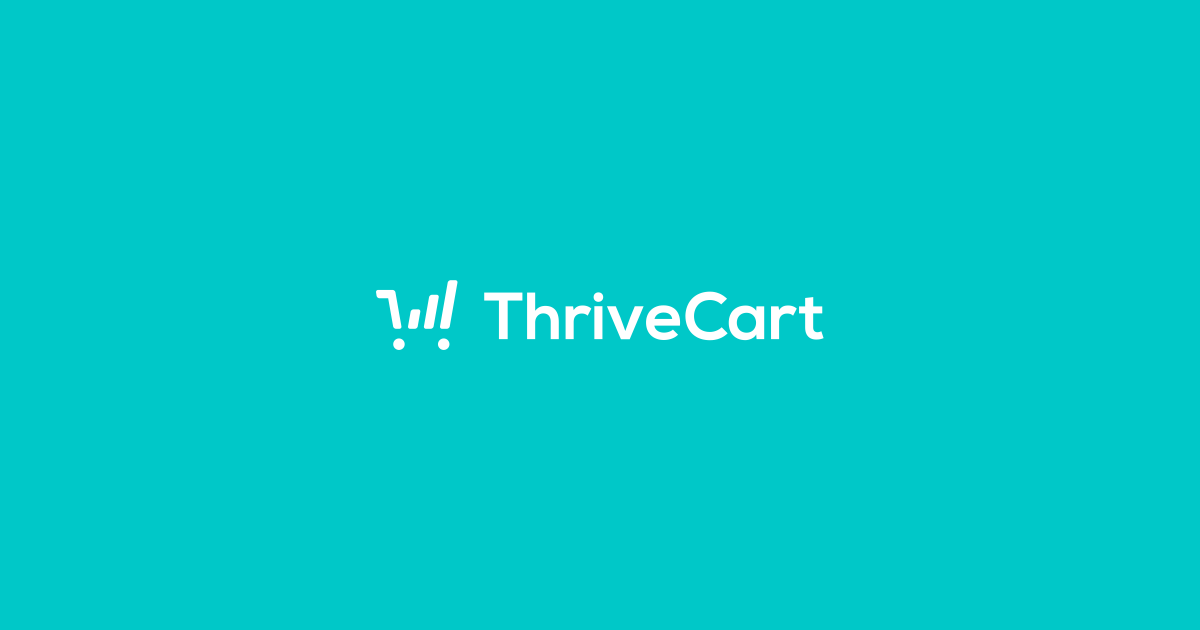 What Is ThriveCart?
ThriveCart is an easy to use shopping cart software that's designed to help online businesses increase revenue.
Josh Barlett founded ThriveCart in late 2015. It processed 1,000+ orders within 2 weeks of being launched.
Two years down the line, it became one of the most powerful shopping cart software with lots of payment platforms supported, autoresponder integrations, affiliate management system and much more.
The best part: You don't have to learn how to code or be a techie person to use it.
ThriveCart is awesome and the best investment I made in my business in 2017 when I got it, and it still stands as my #1 business purchase (most value for money as I keep using it every single day).
Is ThriveCart Right For Me?
There's no lack of shopping cart management software on the internet.
In fact, ThriveCart isn't even as popular as some of its competitors in terms of active users yet (mostly because it hasn't been around that long).
What differentiates ThriveCart, among other things, is how easy it is and some of its innovative features. The user interface is simple that even a beginner can use it.
So who is ThriveCart for and who is it not for?
Let's cover this quickly below so we can move onto the good stuff in the in-depth ThriveCart review.
ThriveCart Is Right For You If:
You're an online entrepreneur.
You're a consultant.
You're a physical product seller and your products require shipping.
You're an info product seller (e.g., you sell online courses, ebooks, audiobooks, software)
You're running a membership site and sell subscription products.
You're a digital marketing agency that runs campaigns for other businesses.
ThriveCart Is NOT Right For You If:
You sell multiple products on your online store (in that case check out WooCommerce or Shopify which will be much better suited for you).
ThriveCart's supported payment processor options, Stripe or PayPal CAN'T be used in your country.
You're not interested in selling any kind of product online.
The Ultimate ThriveCart Review
While discussing with a friend last week over Skype, he asked me this question:
"Is ThriveCart any good? How is it different from the other shopping cart management software like SamCart, PayKickstart, ClickFunnels, SendOwl, and the rest?"
Here's my response:
I actually use ThriveCart and it's been working for me to process multiple 6-figures in sales on just ThriveCart alone since I started using it. It's not 100% perfect (although it's quite close), but it serves me and should serve you well.
That's the purpose of this ThriveCart review.
I want to show you how, regardless of your business model or product (whether physical or digital) how this shopping cart software can help you manage your entire business — especially your sales process.
My Personal Favorite ThriveCart Features
Before I dive into the full ThriveCart review, I just wanted to take a moment and share my personal favorite ThriveCart features.
Here they are:
Simple Stripe, PayPal, Google Pay and even Apple Pay integration (ThriveCart is the first cart to integrate with Apple Pay - mobile payments are getting bigger and bigger!)
Direct Teachable integration (it integrates with several other membership platforms like Wishlist member etc)
Deep Autoresponder integrations (with any autoresponder, in my case it works perfectly with ActiveCampaign)
Easy to use one-click upsells
One-click bump offers on checkout pages
Advanced coupon codes (you can do some really cool stuff I haven't seen before)
High-converting checkout pages. And they are adding more soon too, with the ability to customize a lot more on your own!
Create a new product in ThriveCart in literally just 2 minutes. Even a non-techie person can use ThriveCart without any problem. Everything is step-by-step!
Digital sales tax (VAT) built into the ThriveCart platform (really important, especially if your business is based in the EU)
World-class support. Not really a product feature, but it's so important. I tested ThriveCart's support, and each time I got an in-depth response to my question very quickly (often within just a few hours). Well done!
The affiliate management system... just WOW, I'm not sure how they did certain things, but you can automatically pay your affiliates, and set specific rules for different affiliates. It's very intuitive and it has many very useful advanced features I haven't seen before (that will save a ton of time, like paying your affiliate partners).
I can go on and on... there are so many useful features and I know ThriveCart will only get better and better.
That being said, let's dive into a more in-depth review of the key features and benefits ThriveCart can offer you.
Review Of ThriveCart Key Features & Benefits
Are you already as excited about ThriveCart as I am or you still need to be convinced?
I want to provide as much information to you so you can make an informed decision.
Once you become a user, here are some of the features you can access instantly.
More features are being added periodically to ThriveCart, and I will make sure to update this ThriveCart review from time to time to make sure it's relevant to you (this one was updated November 2018).
1. High-Converting Cart Templates
ThriveCart has a few different high-converting cart templates available that you can use to boost conversions.
You can customize them a bit to suit your products and offer. It's really simple and you can be done within a few minutes (even if you're not a techie).
I know ThriveCart is working on something big and they said will add a ton more cart templates and options as well (I'm hoping there will be a drag and drop builder coming so you can customize even more to make it 100% congruent with your brand).
Cart and checkout pages, layouts, and designs that are mobile responsive and built to emotionally connect with the customer.
2. 1-click Bump Offer
The term "bump" in this concept means 'run into'. Imagine what it's like when you run into your friend whom you haven't seen for years. For the most part, the relationship is reignited.
That's exactly what the 1-click bump offer does for you.
Funny enough, the team at ThriveCart uses 1-click bump offer to make more sales by offering a $99 One Time Deal instead of $197 per year. Who would resist that?
ThriveCart gives you the opportunity to introduce a powerful offer to your customers right on the cart. This bump offer will instantly grab their attention and they won't let go or resist it.
For example, if you sell an email marketing course, you could set up another "bump offer" for High-Converting Email Subject Lines or Email Script Swipe File.
The chances of your customer adding it to the cart is high because they're at the point of purchase.
3. 1-click Upsells (and Downsells)
If you're not upselling your customers right after they purchase on the cart, you're leaving lot of money on the table. Your sales and revenue will be crippled.
According to Marketing Metrics, "the probability of selling to a new prospect is 5-20%. The probability of selling to an existing customer is 60-70%."
Putting the right 'upsell offer' in front of a customer who's about checking out will generate between 10 - 30% more revenue.
This is one of ThriveCart's many awesome features.
First, to 'upsell' simply means to persuade or nudge a customer to buy a more expensive product or another product in general.
In a way, the product you upsell should be complementary to the main offer. The 1-click upsell feature gives you the ability to add 'upsell offer' to your product pages at the click of a button.
Simply do it once, it'll reflect on all your pages unless you give exceptions.
Inside ThriveCart, you can either use your own upsell page or use the cart's upsell page.
Here's exactly how it works on the platform in 3 steps:
The customer first gets to the checkout page
You introduce the upsell offer with custom page
After the purchase and checkout, the 'thank you' page appears.
Note: Whether or not the customer accepts the "upsell offer", they will still get the thank you page where they can access the main product they purchased. You can also offer a "one-click" downsell or another upsell depending on if they say yes or no.
Upselling your customer is a proven way to increase sales. Many other shopping cart software equally allows upselling. That's exciting, right?
Unfortunately, if the 'upsell offer' is in many cases intrusive or totally annoys the customer at the point of checkout, they'll abandon the cart altogether.
With ThriveCart, though, you gain insights about the customer purchase history. And you can recommend offers based on their history and even address them by name.
4. A/B Testing
I'm sure you don't want to spend money, time, and resources on a sales page or cart that will not convert. It doesn't make business sense.
To save time and maximize results, split testing is a great option.
It can help improve the conversions for your product pages, and the product itself.
Some other shopping cart tools offer this feature so it's nothing special on ThriveCart. But it's super easy to do here.
You feel at home when you're split testing multiple steps or offers in your sales process. The goal is to see which page performs better when customers click to the cart page.
At the end of the split test, you're able to see the best performing checkout page What you do next is stick with it.
Taking it even further, you can test different variations of your cart to see which one performs better. With ThriveCart, it's quick and easy to set up.
To create a split test, let's say you have a cart page that has a testimonial in the header like this:
To create a split test campaign to this cart page, I need a duplicate of it. So I'll hover on the product and click "clone."
Next, I'll click on the product I want to modify and click "edit". I'll make changes to it ensuring that the product name is the same, but I'll add a label to differentiate it from the rest.
Make changes to the product header, the product prize, even the template, and cart page. But don't do too many changes at once. You can do so gradually.
Once you have done making changes, scroll down and click "Save".
Then go back to your product and click "A/B test tab" and create a split test.
Next select the first product, then the second. Name your split tests and select your goal. Set when you want the split test to begin and enter the checkout for your A/B test.
Finally, you'll be given a link to your split test which you can use on your sales pages. That's how easy it is to create an A/B split test using ThriveCart.
The most important aspects of running an online business is tracking and conversions. And it's only by split testing can you confidently tell which checkout page or sales page is performing better.
You can't assume or guess. That's not the right way to build your online business.
A/B split testing works. Testing little things can make a big difference.
5. Embedded Cart
ThriveCart allows to embed your checkout page on your own website, and it's really simple to setup as you can see. You just select it from one of the options and then follow the steps.
For example if you have a WordPress site, you can take the embed code and just add it on your site which is a really neat feature.
Here's a simple example of what it can look like on a WordPress site:
6. Webhooks
Unlike an API that needs to be given an instruction, Webhooks notifications are automated calls from one website to the server. Those calls are usually triggered when certain events happen on the website.
ThriveCart allows Webhooks and members can take advantage of it to recommend offers to users, for example, when they perform an action.
To set it up, follow this path once logged on:
Settings > Webhooks.
Using the POST attribute, you run actions that enable integrations with third-party platforms, send yourself or the buyer additional emails or follow-ups.
8. Auto-Follow-Up Messages
How often do you send auto-follow-up emails to your customers? If you noticed that customers are abandoning their carts, did you take any action?
You can directly tag people and update customers through auto-follow-up messages.
With ThriveCart, you can set up and customize follow-up messages that will be sent to your customer automatically based on the actions they take (for example when they purchase or abandon the cart).
9. Affiliate Management Center
The ThriveCart's affiliate management center is very easy to use. When you first log in, you'll see everything you need to set up an affiliate program for your product (both digital and physical products).
You can choose the best way to pay your affiliates, when you want, and with a robust system that even a newbie will understand.
ThriveCart affiliate center will save you time, money, and other resources that's required when recruiting affiliates, paying out commissions, and giving out bonuses.
When you log into your ThriveCart affiliate management center, you can customize everything.
Are you wondering what specific things you can customize? Here are some of them:
Product commissions.
How affiliates get paid: Instantly, weekly, after 30 or 60 days etc. You can even do it manually. The options are endless pretty much.
Commission type: fixed fee or percentage of sale. (you can eve set individual commission rates for your top affiliates).
Bump offer commissions.
10. Product Upgrades
Giving your customer a reasonable option at the point of purchase could yield more conversions. For example, you can upgrade your customer's purchase by offering an upsell.
You can replace the product they have already added to the cart, replace the charge, and never cancel the subscription.
What does this do? Well, it helps to increase the customer lifetime value (LTV).
11. Autoresponder Integrations
Businesses that integrate autoresponder to their shopping cart or CRM software dramatically increase your sales and revenue. Why?
There are so many email marketing solutions out there. ThriveCart makes it a lot easier to integrate with the popular once like ConvertKit, ActiveCampaign, AWeber, GetResponse, Drip, Ontraport, HubSpot, Keap, MailerLite, etc.
Here's how to integrate it.
First, go to your Settings area:
Click on the "view" tab.
Next, from the list of integrations locate "Autoresponders" and click "View settings" button.
Locate your autoresponder from the list and follow the instructions.
Click "Integrate now" to complete the process. That's how easy it is to integrate your email autoresponder. Now, you can send automated emails to your contacts and increase your sales.
And even if you don't see your email provider in the list, you can integrate via HTML form or set it up via Zapier... so any email service provider can integrate with ThriveCart!
12. Membership Integrations
Do you have any favorite membership platform you'd like to integrate with ThriveCart?
Currently, ThriveCart integrates directly with popular membership platforms such as WishlistMember, Teachable, MemberPress, Digital Access Pass, OtimizeMember and MemberMouse.
hIf you use another membership platform, no worries.
You can still use ThriveCart, and integrate your membership site with your email provider.
That's what we currently do as we're using Memberium together with ActiveCampaign and ThriveCart.
ActiveCampaign integrates perfectly with ThriveCart, and Memberium integrates with ActiveCampaign, so there's no need for ThriveCart and Memberium to communicate.
If you're using a solution like Thinkific, you can integrate it with ThriveCart by using Zapier which is very straight forward as well (just not as simple as direct integration of course).
13. Digital Sales Tax
ThriveCart makes it really easy for you to collect sales tax (VAT) from your customers when applicable. You can 'enable' this feature for your product(s) in a few clicks and unlike other platforms, there's no extra cost.For the best functionality, ThriveCart processes digital sales tax calculation by integrating with Taxamo. It's a paid service which the company has taken care of (with other competitors, you will need to pay at least $99/month for Taxamo, but it's all included here as you can see).
So how do you enable sales tax collection on your checkout? It's a straightforward process. Simply follow this path:
Product > Pricing.
​Make sure to enable different settings per product to suit your needs. Also, select how you want to collect sales tax and which products are charging customers.
Next, tick the checkbox to automatically calculate digital sales tax
Once you're done enabling this, you'll see a modal window appear showing you where you can select the product category.
ThriveCart allows you to customize it even further.
For example, you could disable sales tax collection in EU countries or your own country. You should speak to your local tax authority for advice on countries to disable digital sales tax.
The last option is to confirm your address details as it'll appear in your sales tax calculation.
Since digital sales tax is usually processed using three bits of information, your product type, customer's location, and your own location must be clear and accurate.
Just a few more boxes to check and you're through with your digital sales tax set up. ThriveCart makes it fun and up-to-date so you don't have to worry about tax filing.
Other ThriveCart Features Worth Mentioning
ThriveCart offers more powerful features that will blow your mind such as:
Coupons: Use the coupon feature to increase sales by reducing the cost of your product, specifically for the customers. Your can set your coupons are time-bound, and after that, it expires. The fear of losing out will cause many customers to grab the coupon code.
Customer hub: This feature allows your customers to access a central hub where they can update their billing information, check purchase history, review their past transactions, or manage their subscriptions. Your customers will love this privilege.
Detailed stats: Track everything from daily sales to average customer value to total sales. ThriveCart has got you covered.
Coupon/Discount URLs: This is a great feature that ThriveCart offers their users; giving them the ability to apply a discount automatically to an order when the customer reaches the checkout page.
If you have created your coupon already, you can access the coupon URL. Check your "Cart URL" page. In this final stage, customers can take advantage of it at a reduced cost.
And without going into too much detail on these, here's a few other essential ThriveCart features you'd find helpful and exciting:
Simple, easy-to-use funnel builder for one-click upsells and downsells
2-factor authentication
Two-step cart
Automatic receipts
Unlimited carts
Video carts
Dunning/Auto-reply
Retargeting
Modal cart
Link tracking
Subscription management
Mobile response carts
Secure URLs
Advanced Trial Support
Works with Stripe, PayPal, Authorize.net, Apple Pay and Google Pay... it's super easy to set up!
ThriveCart is the only shopping cart I know of for marketers and online entrepreneurs that currently supports Apple Pay as well, which is pretty cool as more and more people pay via their mobile devices.
ThriveCart Support & Documentation
Based on my own personal experience using ThriveCart for well over a year, their support is outstanding and I've always received a prompt, friendly response shortly after emailing them.
The ThriveCart community and users seem to agree as well:
ThriveCart also have a very engaged and supportive Facebook group. The founder Josh Bartlett and his team posts updates from time to time, and the community helps each other out every day in there.
ThriveCart is constantly upping their game and their documentation is getting better.
They have an entire knowledge base now and I'm sure they will add more to it over time.
ThriveCart Pros
I have been using ThriveCart for well over a year now and I know firsthand how helpful it's been for me.
In my personal experience, here are some of the pros and benefits you get from ThriveCart:
Super easy setup process and you can literally create a new product in just a few minutes (even if you're not a techie).
You get a full access to all cart forms and checkout templates, layouts, and more. And you can customize them as you see fit to match your offer.
You can offer coupons, discounts, and trials to your customers at the checkout page.
You can set up 2-step checkout forms.
All the cart pages are mobile-friendly. So you can be assured that customers who use Smartphones and tablets can have a great experience buying from your store.
Set up and manage your digital sales tax easily.
Understand customer purchase history, see the detailed stats and manage everything from a central dashboard.
Recommend upsell offers and bump offers.
Set up A/B split tests to ascertain offers and cart forms that will convert better.
You can integrate your email service provider in 3 simple clicks.
Integrates with many email autoresponders (you can use any email provider with ThriveCart even if it doesn't integrate directly yet).
Integrates with many membership sites (you can essentially make any membership platform work with ThriveCart pretty much).
Amazing affiliate management system.
World-class customer support and community.
Affordable, making it a win over the closest direct competitor (you can't beat ThriveCart's Price with their current limited-time lifetime deal!)
And so much more!
ThriveCart Cons
Even though ThriveCart is fairly new, it's still a lot better in many ways than it's closest competitors.
That's why I personally use it, and there's currently not much wrong with the platform (although it's not perfect of course), and the engineering behind everything is very well thought out.
What I really like is that ThriveCart is adding new game-changing features to the platform based on users's needs on a regular basis.
That said, there are a few ThriveCart cons you should know (and most of the cons will be taken care of soon when this is fixed or added to the platform to make it even better):
There are not as many checkout templates available yet (this is something that's coming very soon, and there will be more variety and even more flexibility).
There's currently no advanced drag-and-drop customization available at this time to make your checkout pages look even more on "brand" (ThriveCart said they will come out with this soon though).
Although you can keep track of failed payments and customers can update their credit card info in the customer hub, there's still no advanced dunning support for failed payments (it's supposed to come pretty soon though and that will be a game-changer, especially for people with a lot of subscription payments each month).
The user interface could be a little bit more modern looking compared to other similar SaaS companies (but that could be a positive for some since it's super simple and straight forward).
ThriveCart Alternatives
I this section of the ultimate ThriveCart review, I'll talk more about different ThriveCart alternatives.
I'll compare ThriveCart with some other popular shopping cart tools like SamCart, PayKickstart, ClickFunnels, WooCommerce and a few other ones you may be familiar with to see how it stacks up.
Let's get into the comparison...
1. ThriveCart Vs SamCart
There's no other shopping cart software that compares so closely to ThriveCart than SamCart.
In fact, they're both built on a similar premise to help online entrepreneurs better manage their sales, gain deep customer insights, etc.
ThriveCart is a lot more affordable than SamCart. With SamCart you would need to pay $199/month to get access to similar features ThriveCart offers (and it's still not even close).
That said I still wanted to do a breakdown of the pros and cons of SamCart so you can get an idea.
SamCart Pros
Great selection of checkout templates.
Set up 1-click upsells and bump offers to increase profits.
You can run free and paid trials.
Very well documented, live chat (during business hours) and pretty engaged Facebook group for support from the SamCart community.
SamCart Cons
Limited payment processor integrations.
Poor design customization options (no drag and drop etc).
A/B testing was quite buggy and not the best experience when I used it at least.
Known for not having the best customer support (although it may have gotten a lot better because of massive complaints from SamCart customers, it's far behind ThriveCart when it comes to support).
Lack of native digital sales tax support (you will have to integrate it with another service called Taxamo at $99/month or more).
Very expensive at $199/month if you want all the features (like affiliate center etc.)
Which Is Better For You, ThriveCart or SamCart?
There's no doubt SamCart can get the job done, and it's a very solid shopping cart with great features overall.
But is it worth $199/month to get access to all the essential features you need as a marketer and online entrepreneur like the affiliate management center?
The answer is a big NO, especially if you compare SamCart with ThriveCart.
You can currently get started with ThriveCart for just one payment of $595, and you'll get lifetime access and all future updates without ever paying for a shopping cart again.
And you'll even get many more useful features than SamCart offers in their $199/month plan.
At the end of the day the choice is yours, but many entrepreneurs are switching from SamCart to move over completely to ThriveCart. My recommendation is that you do the same.
2. ThriveCart Vs PayKickstart
Then there's ThriveCart Vs PayKickstart.
By just comparing the two, both have a lot of great features and you can't go wrong with either of them.
So how do they stack up against each other?
First, let's look at some of the pros and cons of PayKickstart.
PayKickstart Pros
There are many professionally designed, customizable checkout templates
You can integrate the major payment gateways, membership platforms, and autoresponder solutions.
Set up 1-click upsells and bump offers to increase profits.
Well documented knowledge base, quite fast email support, live chat (during business hours) plus there's also an official Facebook group for community support.
PayKickstart Cons
Confusing setup process and not super intuitive for a beginner.
Lack of Apple pay support.
Currently no built-in A/B testing.
Not the best customer support from my experience.
Poor UI which forced me to refer to the knowledge-base quite a bit during my testing process.
Lack of native digital sales tax support (you will have to integrate it with another service called Taxamo at $99/month or more).
Which Is Better For You, ThriveCart or PayKickstart?
Although I could definitely run my business using PayKickstart, there are many reasons why I wouldn't bother switching over and leave ThriveCart.
First of all, I'm not a big fan of their marketing as I've personally unsubscribed from their emails many times, and then constantly get more emails afterwards. Not cool!
I actually tested PayKickstart on a 3 months free trial to review it, and after the trial period I had no intention of keeping it.
They charged me without notifying me a few days before that they would do so, and I contacted support regarding the issue. At first they said they couldn't refund me for the $99 charge, but then they eventually refunded me the money when I mentioned I'm writing a review about shopping cart solutions and I have an email list of 50,000 people.
Honestly, I'm not sure what to think about this... but that's not the best customer support, and business ethics. The PayKickstart software is overall great, but the way they run their business and marketing can be questioned at times (at least from my own personal experience).
So which is the better shopping cart?
When it comes to useful features, ease of use, value for money, and customer support, ThriveCart wins over PayKickstart.
PayKickstart is $99/month (plus you'd need Taxamo for digital sales tax which starts at $99/month), and ThriveCart currently is one payment of $595 for lifetime access and updates. You can't beat that, and the team and community behind it is super supportive too in case you ever run into any issues or have questions about the tool.
3. ThriveCart Vs ClickFunnels
When it comes to building sales funnels, ClickFunnels is one of the most popular solutions because you can choose from sales, subscription, lead capture, squeeze page, or events templates and customize it as you see fit.
That said, it's only fair to compare ThriveCart to ClickFunnels shopping cart and affiliate features (since it isn't a landing page builder or complete sales funnel suite).
And I was recently in touch with ClickFunnels support, and they said they don't want to market themselves as a shopping cart when I mentioned they are missing some very crucial features to make them compliant in EU (like digital sales tax), which I found interesting.
Here's some pros and cons of using ClickFunnels.
ClickFunnels Pros
Full sales funnel suite and great if you want everything under one roof.
Quite intuitive drag and drop builder, so you can customize your shopping cart easily.
1-click upsells (and downsells) and bump offers can be set up to increase profits.
Stats for specific sales funnels and how much it brought in.
Solid affiliate management system (Backpack only available in $297/month Etison Suite).
ClickFunnels Cons
ClickFunnels shopping cart not suitable for people with customers in the EU... worth thinking about)!
Affiliate management system only available in the $297/month Etison Suite.
Which Is Better For You, ThriveCart or ClickFunnels?
ClickFunnels is a full sales funnel suite. It's drag-and-drop feature makes it very easy to use for marketers and online entrepreneurs.
It's worth noting, that you can easily use ThriveCart's amazing shopping cart and affiliate features with ClickFunnels superb sales funnel builder (which you can get for just $97/month). I know many people who use both these tools together like this.
ClickFunnels with Backpack affiliate management system is $297/month, and that's a lot more expensive than ThriveCart.
Which option is best for you?
I'd say if you want world-class shopping cart that focuses on just being the #1 shopping cart and not a "jack of all trades" then I suggest going with ThriveCart as your cart solution and affiliate management system of choice.
The only limitation I see is that ThriveCart doesn't offer a drag-and-drop feature for more advanced customization of the checkout pages (this feature should be coming pretty soon though, and there will be even more checkout pages to choose from).
8. ThriveCart Vs SendOwl
SendOwl is another shopping cart that's pretty popular and used by several online entrepreneurs.
ThriveCart and SendOwl integrates with autoresponders, membership platforms, CRMs, fulfillment solutions, etc.
So how do they compare against each other?
Let's first look at some of SendOwls pros and cons.
SendOwl Pros
1-click upsells and bump offers can be set up to increase profits.
You can set up discounts and coupons easily.
Integrates with all the major email marketing services.
Detailed documentation and email support available.
SendOwl Cons
Not as feature packed as competitors.
Not many payment processors available and no Apple pay support.
Very limited affiliate center.
Not many membership integrations (although Zapier is supported).
Lack of community and more immediate communication channels.
Which Is Better For You, ThriveCart or SendOwl?
ThriveCart wins this hands down, and is way better and more feature rich than SendOwl.
Although you can get started with SendOwl for a fairly low cost of just $19/month, over time ThriveCart will be a lot cheaper if you take advantage of the limited-time lifetime deal for just one payment of $595.
9. ThriveCart Vs Gumroad
Gumroad has been a popular shopping cart solution for many years, especially to people starting out.
So how does Gumroad compare against ThriveCart?
Let's first look at some pros and cons of Gumroad... I think you'll quickly see which tool is the big winner here.
Gumroad Pros
Very easy to use overall.
Supports all major credit cards and PayPal.
Clean, but basic checkout pages with ability to customize with CSS to suit your needs.
Free plan available (but you'll have to pay a higher fee on each sale).
Premium plan is affordable at $10/month (or $108/year).
Gumroad Cons
Charges between 3,5%-8,5% of each sale in fees depending on if you're on the free plan or premium plan.
No support for Apple Pay.
No way to offer trials (but you can set up subscriptions and payment plans, as well as generate license key for selling software products).
No A/B testing available at this point.
Lack of advanced sales features such as bump offers and 1-click upsells.
Although you can recruit affiliates with Gumroad, you can't do much with it and it lacks many advanced features (some of my Virtual Summit Mastery students reported that it didn't work as well and moved over to ThriveCart instead).
Lacks a lot of native integrations for popular services (although Zapier is supported).
Not the best knowledge base and lack of direct support and no sign of any kind of community for Gumroad (that would make me nervous to trust this shopping cart at least).
Which Is Better For You, ThriveCart or Gumroad?
There's not really any competition between the two. ThriveCart is way, way better than Gumroad.
Yes, Gumroad is a convenient, low cost solution for you if you're just starting out. But you'll quickly lose revenue since they charge a 3,5%-8,5% of each sale, which ThriveCart doesn't do (you'll just pay the regular Stripe or PayPal fees as usual).
So my recommendation to you if you can afford it... just go with ThriveCart. You won't regret it... I wouldn't be using it if it wasn't serving me well!
ThriveCart Pricing
I've already mentioned it a few times throughout this ThriveCart review, but in case you missed it or would like a quick recap of the pricing, I'll get into that in this section.
First up I'll break down everything you need to know about pricing (although I mentioned it several times already in the review).
ThriveCart is not available to purchase from their main website, but you can get it from select partners (such as myself).
Since it's not available, no one really knows what the official pricing will be, but I'm guessing somewhere around $99/month.
Right now, the price to purchase ThriveCart is unbeatable.
You can get LIFETIME access for just one-time payment of $595 (for a very limited time before it will be monthly/yearly payments, which would still be an incredible deal if you compare it to their competitors).
YES, you never have to pay for a shopping cart solution ever again.
You'll also get free lifetime updates to ThriveCart with all the advanced features included, like affiliate management system, bump offers, one-click upsells and much, much more.
ThriveCart Coupon / ThriveCart Discount
As I mentioned you can currently get ThriveCart at a special HUGE discount.
You will get lifetime access to ThriveCart for just one payment of $595, and if you use one of my links on this site, then you'll also get my epic bonus experience.
Check out the special deal below.
ThriveCart FAQ
Here are all the major frequently asked questions I see people ask before they consider buying ThriveCart.
Do I need to be technically savvy to use ThriveCart?
If you can use a computer, then I'm pretty sure you can learn how ThriveCart works very quickly. Of course if you're brand new to online marketing, then everything will take a bit of extra time, but you can still set up all your products quickly with ThriveCart and be up and running in no time.
What payment processors does ThriveCart currently work with?
It supports PayPal, Stripe, Authorize.net, Apple Pay, Google Pay and more are coming.
Can I integrate more than one membership platform?
Yes, you can integrate a lot more such as WishList Member, MemberMouse, MemberPress, and more. And even if your membership platform isn't on the list, it will still work as long as your email provider integrates with the membership platform and ThriveCart.
Does ThriveCart support digital sales tax (VAT)?
Yes, ThriveCart let's you enable or disable digital sales tax for any country or region. It's included and you don't need to pay for an extra service such as Taxamo which is the case for many other shopping cart platforms.
How much does ThriveCart cost in 2023?
Unlike other shopping carts that charge transaction fees, ThriveCart doesn't do that except the fees charged by your payment process. So all your sales are yours. The only cost at the moment to get ThriveCart is one payment of $595 to get lifetime access and updates, which is a complete no-brainer. They will eventually move to monthly or yearly pricing, so this deal won't be around for much longer.
How many sites can I install this on?
There's nothing to download or install since ThriveCart is a SaaS solution. You can use it anywhere since your checkout pages are provided through their server.
How many products can I create with ThriveCart?
You can create as many products as you want with ThriveCart. There's no limit!
What does ThriveCart integrate with?
It integrates with major Autoresponders like ActiveCampaign, ConvertKit, GetResponse, MailChimp, etc. You can make it work with practically any autoresponder via HTML forms or Zapier.
It also integrates with Kunaki, Lulu and more to fulfill your physical products.
It integrates with many membership platforms so you can sell recurring products and services… you can make any membership platform work for the most part as long as it integrates with your email provider (which needs to sync with ThriveCart… it's really easy to set up).
What are the design options for the cart?
ThriveCart uses intuitive design interface, which means that you can design your checkout pages as you want for the most part.
That said they don't have a drag and drop builder yet so you can fully customize design and things like that. That's something they are working on and will come out at some point soon. The checkout pages and design available are more than enough to get started with and get incredible results though.
How does bump offers work?
On the product that you're about to sell to customers, activate the "bump offer" option and that's all. You can offer another product which a customer can also add to the cart and checkout at once.
How does upsells and downsells work?
You can recommend complementary products one time or multiple times to the one you're selling already. When a customer adds it to cart, you'll increase your profits. If you want, you can make your upsell or downsell offer a replacement of your backend product. The choice is yours.
How do automations and tagging work?
This lets you set specific rules that will be triggered when a customer purchases the main product, for example. They will be added to an existing tag and then to a list for example. This makes it easy to remove them from the list or a tag. Also, when they abandon a cart, for example, I can tag them and follow-up accordingly.
How does ThriveCart handle affiliates?
In the affiliate management center, you can set up commission rates, payment options (automatic or manual), and contact your affiliates directly. It's one of ThriveCart's absolute best features and I love how easy it is to use… and my affiliate partners love it too.
Is ThriveCart GDPR compliant?
Yes, ThriveCart is fully GDPR compliant and when it comes to digital sales tax, you can decide to disable EU countries or enable it. See counsel from your local tax auditor.
ThriveCart Customer Reviews
Because I'm only one person, I wanted to get the opinion of other ThriveCart users and customers, both new and old.
Here are a few ThriveCart reviews and testimonials from existing customers who's currently using ThriveCart to power their online business.
ThriveCart Review: The Bottom Line
Thank you for taking the time to read this in-depth ThriveCart Review and demo.
I personally use ThriveCart every day in my business and I highly recommend it to online marketers, consultants, coaches, ecommerce business owners, and information product sellers.
This shopping cart software isn't 100% perfect, but it's very close (in fact, no shopping cart is perfect).
If it was already, why is ThriveCart adding new features to it to make it even better?
All in all, ThriveCart will help you take control of your business, sell more products, manage your affiliates and track everything from a clean and user-friendly analytics dashboard.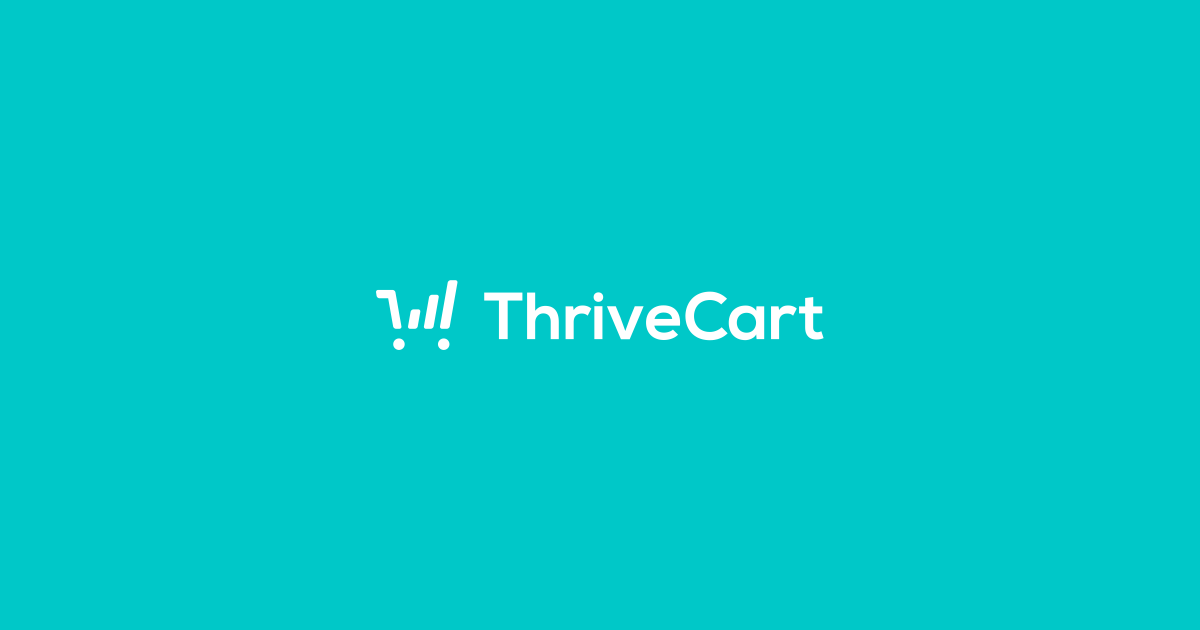 What do you think of this ThriveCart review?
Let me know in the comments below if you plan to buy ThriveCart... or if you're already a current user, let me know why you love it so much (or what you don't like too for that matter).